The Łukova Brickworks, located in south-eastern Poland near Tarnów in the town of Łukowa, has been firing bricks in a Hoffmann-type ring kiln for more than 130 years.
Hoffmann type using clay from its own deposit. To this day, around 90 % of the work is done by hand. The production process has remained practically unchanged over the years. The bricks are dried in field drying kilns and brought in and out of the kiln by hand. Moulding takes place in an old Schlickheysen-type worm press once driven by animal power, then by a steam locomotive and today by electricity.

The brick achieves high mechanical strength and a specific colour, which is a result of the composition of the clay, the natural drying conditions and the hardly controllable firing process in the coil kiln, as well as the current weather.
Over the years, 25 churches and countless residential buildings have been built using arched bricks.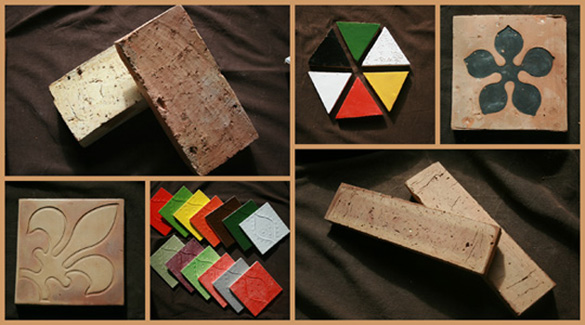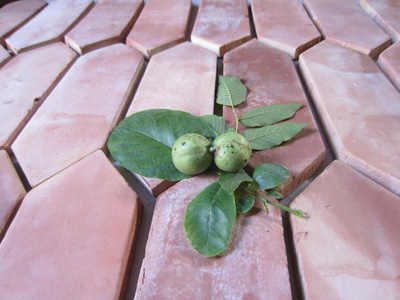 Production process
The excavated material from the mine is heaped up for the winter and subjected to a freezing process, as well as being poured with water to increase the destructive effect of negative temperatures. With heap leaching, the raw material is aerated, which aids the process of 'fermentation' and plasticisation.
This process is carried out a year in advance. The prepared raw material is mixed with fine-grained sand to produce a variety of pressed mass structures.

The shaped, wet fittings are taken to the field dryers and stacked. Each layer is sprinkled with sand to prevent it from sticking together under the weight of the successive layers. The dried bricks are rearranged so that those at the bottom are on top. This is done to standardise the drying of the raw bricks.
The raw brick, which sometimes has a moisture content of more than 20 per cent, is transported to a Hoffmann-type coil kiln. The firing process is difficult to control and complex. As a result, the 'fired brick' sometimes surprises with unparalleled visual effects.